We are one week away from the Edmonton Fibre Frolic, and I'm so excited! This will be my first ever show, and I've been busily working away on getting raw, washed, and prepped fibre ready for you guys at the show. That's been hampered slightly the past few days due to a tooth emergency (broke it, had the rest extracted, now it just plain old hurts), but I should be right as rain for next weekend.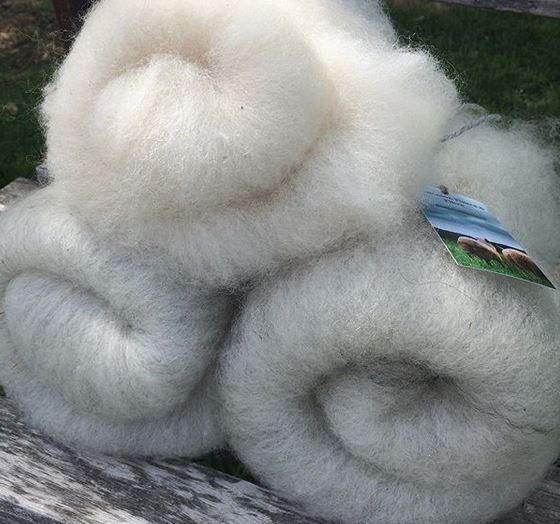 I've been playing it a bit close to the chest with what I'll have to sell at the booth, but here's a sneak peek of some of the batts I'll have available. Top is 100% alpaca, bottom left is 100% Shetland, and bottom right is 100% Southdown/Jacob x Shetland. I have a whole selection of these single source batts. What that means is that those batts are not only 100% local wools, but they're all from the exact same fleece.
The batts are in somewhat limited quantity, so if you're really itching to get some for yourself, stop on by early to check them out.
Batts aren't the only thing I'll have though – I'll also have a nice selection of washed and unwashed wools. In the washed department I have some absolutely to die-for Bluefaced Leicester, along with some Southdown/Jacob x Shetland. I'll have some smaller selections of a few other fleeces as well in the washed department.
And, for all of you that love working raw, never fear, I have a selection of those coming with me too! I'll have Tunis, BFL, Merino X, Jacob, and a few others. They will be in sealed bags, but I'll have washed samples for you to feel.
I'll also have some Beginner Fleece Washing kits. These will have 100g of a raw easy-to-wash wool, along with some Unicorn Beyond Clean, a washing bag, and instructions. They're the perfect way to dip your toe into the fleece washing water with a wool that's easy to sort and wash.
I'll also have single bottles of 118 mL of Unicorn Beyond Clean, along with some washing bags, and WPI tools.
Whew.
I'll also have a selection of my patterns available for purchase. These are professionally printed booklets, and they come with a coupon code to snag yourself a free digital copy of the pattern as well. The patterns coming along with me are:
I'm actually really, really easy to find if you want to come and check out the booth – I'm right by the front door!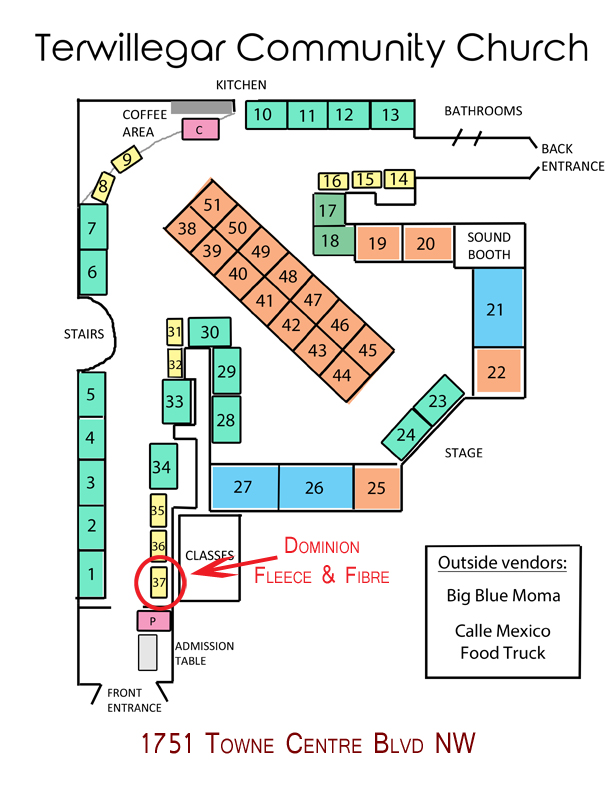 I've been a little slow to update the online shop this spring because I've been so busy prepping for the show. But rest assured, whatever doesn't go at the Fibre Frolic I'll be listing here. So keep an eye out in June for all of those new updates coming.
See you guys at the Fibre Frolic – feel free to stop by and ask any questions you have. I look forward to chatting local wools with all of you!